The Republic of Escaplieria Offical
Announcements and Job Opportunities
RECENT CHANGES AND ANNOUCEMENTS
Latest Government Actions

-Now selling Republic flags, stamps, and cards!
-Purchase of new cards, flags, and extra stamps
​-Creation of Weddington Branch
-Drafting of Bank Note laws/regulations
-Creation of cheap T-Shirts
-Getting in touch with MicroCon
Organizing Latrainia Annex

Upcoming Dates

-GENERAL ASSEMBLY: Date being selected.

​

​-Vote on Latrainia Annex.

​Wanna help us out? Reach out to someone! Current Needs: Email Domains, Website Editing/Management, Photography/Design, Google Maps Management, Fund Raising, Meeting Planning, Election Management, and Advertisers.
The Great Escaplieria Government Refusal Movement
HAre you tired of democracy? How about things not getting done? Would you like to just become dictator?
WELL WE'VE GOT A DEAL FOR YOU!
The Escaplieria Refusal Movement is the uprising of the people willing to overthrow the democracy that keep things 'stable.' What even is 'Stable'? A place for horses? A word that we use to describe lies? That's what actually is behind the government anyways: Lies. Wouldn't lies just be avoidable if we just had one person in office? This way Terrorism can truly be stopped! The people don't understand how to actually run a government. There is no way our nation can go Nuclear with that... Democracy.
---
HELP US OVERTHROW THAT AMERICAN-ESCAPLIERIAN GOVERNMENT! HECK THEY EVEN USE THE U.S. DOLLAR! DICTATORSHIPS ARE OLDER AND MORE HEARD OF THAN DEMOCRACIES! EVEN THE WORD SOUNDS COOLER! WE PROMISE TO END HUNGER AND TAXATION AND CREATE JOBS AND MORE FAULTY FIRE ALARMS! THERE WILL BE NO MORE EDUCATION! THERE WILL BE NO MORE EXECUTIONS! WE PROMISE WORLD DOMINATION!
Job Oppertunities
OPEN POSITIONS:

-Illusionarys: Under Aidan Hill; help with policing government and citizens.

-Senators: Work on making laws, and sometimes work as Judges.

-Ambassadors: Help the MEA with whatever needs to be done.

-Managers: Manage select areas. Open positions in Army, Google Maps, Planning, Elections, Fund Raising, Online Affairs, Photography/Design, and Border Logistics, Anti-Terrorism.
Powered by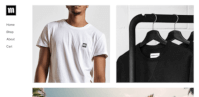 Create your own unique website with customizable templates.