The Republic of Escaplieria Offical
| | |
| --- | --- |
| VOTING BRIEFING | NOT A CITIZEN YET? |
| | |
| --- | --- |
| Escaplieria is a democracy. Almost all major decisions are voted on as a whole body. The rest are made by officials elected into government. Voting is pretty simple; all that is needed is a name and a vote.* Thank you for your consideration and participation in this growing government. | |
| | |
| --- | --- |
| "I'm tired of hearing it said that democracy doesn't work. Of course it doesn't work. We are supposed to work it." | |
- Alexander Woollcott
RECENT RESULTS
| | |
| --- | --- |
| **The following information is from the 2017-2 Emergency Election. Counted and provided by citizens whom did not run in the election. | |
Thank you for voting!
47.7% of People stated this election was "10/10… Unbaised and Democratic."
NOTE:
The Atlee Branch of Escaplieria is completely sovereign and self ruling. The Positions will be officially in place as of 10/30/2017.


Minister of Internal Affairs Atlee
Winner: Paige Mudd - 58.3%
Runner up: Devin McNulty - 33.3% (Placed first in line in line of succsession.)
Secretary of Treasury:
Winner: Joi Taylor -75%
Secretary of Education:
Winner: Paige Mudd - Disqualified. Reason: You can't be you're own adviser
Runnerup: G.E.R.M. Rep. - 16.7% (Representative pending)
Secretary of Citizen Needs:
Winner: McKenna Salvant - 50%
Supreme Dictator:
TIE BETWEEN: Annalise Fisher and No Dictator
Ruling: Due to the fact that the position was made up, and the Secretary of Stability's disapproval, no re-election will be held, and no position will be created. No Dictator.
Judge:
Head Judge: Mathew Fisher - 66.7%
Assistant Judge: Connor McNulty - 16.7% (Will serve for all Atlee Disputes) ​
CURRENT ELECTIONS
Escaplieria Constitution Vote Open!
After almost two years without a constitution, we are finally opening a vote for one! The vote will be used to help officials draft the upcoming constitution. Voting closes on January 20th, followed by posted results.
VISIT: https://goo.gl/forms/vc6m9P99I36hSpYa2
Powered by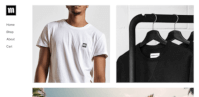 Create your own unique website with customizable templates.